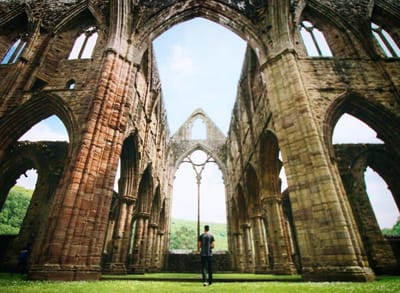 ARCHITECTURE IS THE ART OF COMPOSING SPACES THAT RESPOND TO ENVIRONMENTAL CONDITIONS AND ADDRESS A CLIENT'S NEEDS. WE STRIVE TO CREATE PLACES THAT ENRICH HOW PEOPLE LIVE, WORK AND PLAY.
We are not vendors of fashionable trends, but believe that good design defines our environment because truly innovative design is a source of inspiration to those who encounter it every day. We understand the impact our architecture can have on a community ... or a business ... or a person's life. Our work is more than just a project. It's the opportunity to make something better ... a better school, a better industrial process, a better shopping experience, a better healthcare facility.
At Farnsworth Group, we thoughtfully consider all the functional building needs and wants of our clients. We carefully work within the confines of their project budgets and schedules. And we create with them noble expressions of architecture that are a source of timeless pride and satisfaction for all who experience them.
Master planning, visioning and placemaking
Architectural design and project administration
Site planning, entitlements and landscape architecture
Existing facility analysis
Sustainable design and building envelope analysis
Interior Design
WE OBSERVE, LISTEN, QUESTION AND GATHER.We define a process, research options, brainstorm ideas, and create solutions to design an environment that reflects your vision, style, and brand.By creating a space that is flexible, durable, and timeless, we can help you respond to future growth and changing needs. Our interior designers create spaces that will support and nurture your workflow as well as enhance your surroundings. The end result will be a functional and aesthetically pleasing place to work, play, worship, heal, and learn.
Take a look at our projects and portfolio to get a good idea of our methodical and hands-on approach
Landscape Architecture
FROM OUR DRAWING BOARDS TODAY, WE ARE CREATING THOSE SPECIAL OUTDOOR SPACES OF TOMORROW.
Our practice includes the planning, development, and the long-term maintenance of the built and natural environment.
As Landscape Architects, our mission is to lead, educate, and participate in the careful stewardship, wise planning and artful design of our cultural and natural environments. Our practice follows a very simple philosophy: Form Follow Function. The beauty of a site comes not only from the materials selected and placed, but it must also accomplish the functional goals outlined by the client's needs. Through the wise planning of space, integrating land forms to create views, an understanding of use building materials, and incorporating the needs of the landscape help our clients to 'create a sense of place.'
VIEW OUR PORTFOLIO FLIPBOOK
Areas of Expertise
PLANNING
Site Selection & Analysis
Campus Planning
Sports Facilities
Healthcare
Visioning Workshops
Site Programming & Feasibility Studies
Entitlements
Site Design & Bidding Documents
LANDSCAPE ARCHITECTURE
Site Selection & Analysis
Parks & Recreation
Hardscape Design
Planting Design
Irrigation Design
Bidding Documents
Construction Administration
Maintenance Plans
URBAN DESIGN
Downtown Redevelopment
Mixed Use Development
Streetscapes
Urban Parks & Plazas
Visioning Plans