Who We Are
EVARA Group is a values-driven multi-discipline consulting firm that advises on and executes complex and strategic initiatives and projects, helping our clients overcome challenges and achieve their goals.
We are a global team of industry leading architects, engineers, planners, business consultants and technology professionals united by a common desire: to create livable, sustainable, technologically advanced urban environments. We are a technology-driven design firm.
break new ground in their respective industries. IPM's family of deeply caring, passionate business professionals provides exceptional project leadership to transform strategies and solutions into sustainable results.
Leadership Team
Our Senior Management team and Board of Directors are made up of professional practice leaders and industry experts guiding the operations of our publicly-traded global firm, and more importantly, setting out a compelling vision for the cities of tomorrow for our clients, investors and partners.
Engineering, environmental sciences, architecture, and construction management are the cornerstones of Fishbeck's services and integrated project approach.
OUR FUNDAMENTAL VALUES
HONESTY
INTEGRITY
CARING
RESPECT
RESPONSIBILITY
EXCELLENCE
SPIRITUALITY
HUMILITY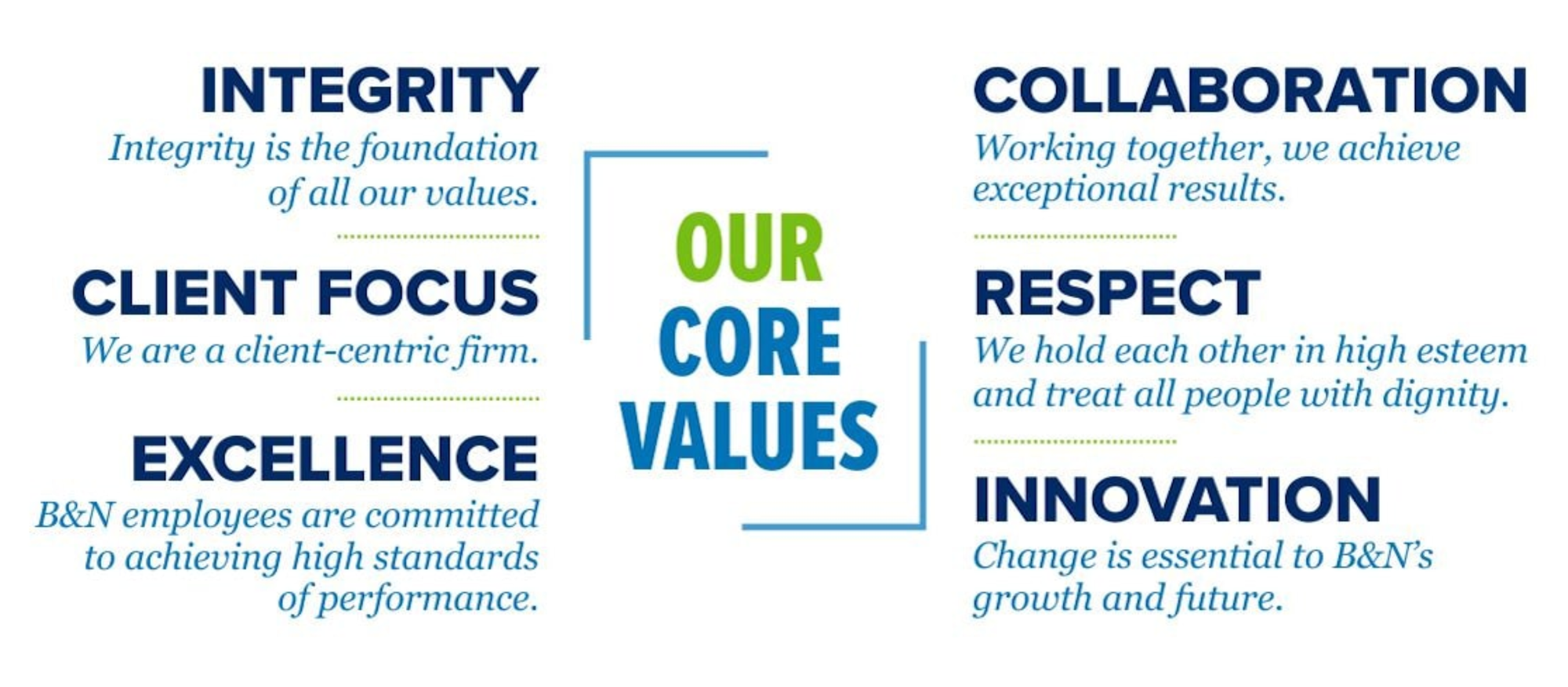 HOW WE WORK
We Deliver
WE LISTEN, UNDERSTAND, AND ADAPT TO DELIVER THE ENGINEERING AND ARCHITECTURE PROJECTS OUR CLIENTS NEED.
At Farnsworth Group, our process is based in understanding — understanding of design and engineering, of who our clients are, and of how they do business. We listen hard, reading between the lines to identify the needs our clients articulate, and those that lie beneath the surface.
Communication is vital to a project's success, and we are committed to responsiveness and transparency every day, from day one forward. The team our clients meet at the outset of a project is the same team that is present and available on a day-to-day basis — including our firm's principals. Our team genuinely cares about the people they work with, and that helps us build relationships that thrive from one project to the next.
We never ask clients to adapt to our methodology. Instead, we get to know the way client teams work and adjust our own processes to maximize collaboration and understanding throughout the life of a project. Our process isn't about over-designing or creating projects to fuel our own egos; it's about identifying our clients' unique needs and delivering real value.
Safety is Our First Priority
NOTHING IS MORE IMPORTANT THAN THE SAFETY AND HEALTH OF OUR EMPLOYEES.
Farnsworth Group's EMR rating is .83Providing a safe work environment for our employees and customers is a commitment shared by all of our employees. We view it as both an individual and collective responsibility. From our Board of Directors, executive leadership and senior management to our valuable employees, we all share a role and responsibility in instilling a culture of safety and promoting a safe work environment.We believe there is a direct correlation between the success of our clients and safety. Our commitment to achieving this goal is accomplished through:
implementing safety programs throughout Farnsworth Group to establish a culture of safety excellence;
providing training and the necessary resources so that employees can perform their jobs safely; and
monitoring adherence to safety policies and procedures to ensure compliance with all government safety regulations.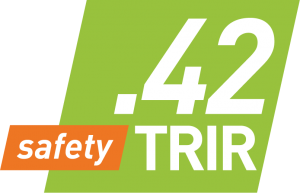 Farnsworth Group's TRIR rating is .42FARNSWORTH GROUP SAFETY COMMITTEEFarnsworth Group's safety committee is comprised of employees from our disciplines and office locations whose primary objective is to support and enhance Farnsworth Group's Safety Program. The committee helps promote health and safety awareness, acts as a problem-solving group to help identify and control hazards and concerns, and helps resolve safety and health issues.CULTURE OF SAFETY
Employee involvement is key to our safety program. Employees are encouraged to participate through near miss reporting, safety minute talks, employee safety suggestions and concerns, safety committee involvement, and safety statistic reports.
Farnsworth Group is committed to ensuring the safety of every employee ... our business and clients depend on it now more than ever.
DAVID GATCHELCORPORATE SAFETY DIRECTOR
As our commitment to safety and our goal of keeping every employee out of harms way - whether at the office, in the field, or at home - Farnsworth Group employees receive safety announcements, safety tips, a monthly safety newsletter and online safety resources. All employees receive the 10-Hour OSHA training and certification to make them aware of common job-related safety and health hazards. Employees are offered additional training to ensure they have the awareness and tools needed to perform job tasks in a safe manner.
https://fishbeck.com/about/associations/